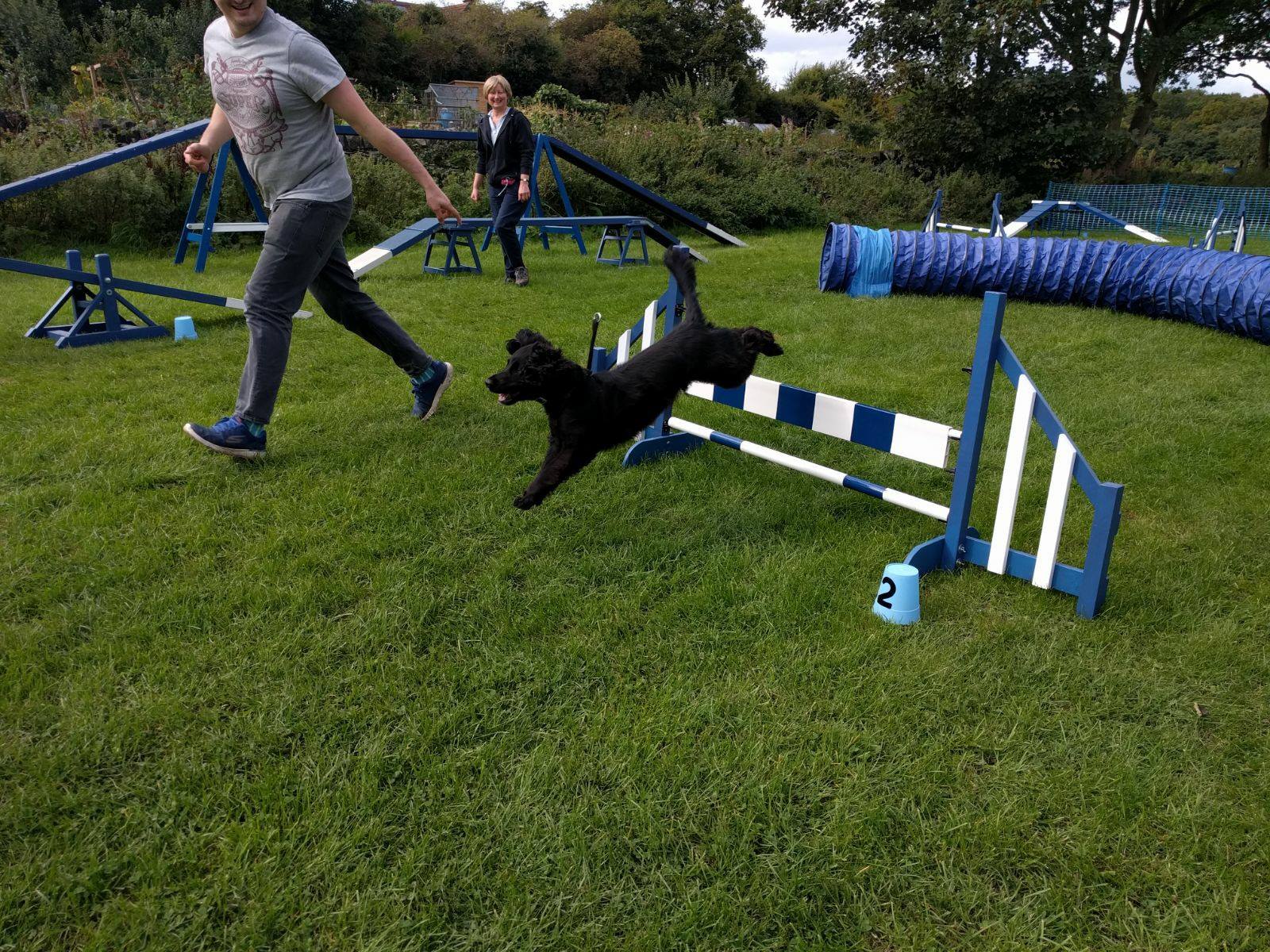 Fun Dog Agility
Agility Classes

Fun agility classes run on alternate Saturday afternoons throughout the year.

Dogs must have their Kennel Club Good Citizen Dog Training Scheme Bronze award prior to joining this class. As for our other classes, all participants must be club members. Small breed dogs should be at least 12 months old and large breeds 18 months before starting this class.

The class is run by Susan. It is only for existing club members. Please ask your trainer for more details.